Kader Khan Knee Surgery: Veteran actor Kader Khan has rushed to Canada for the treatment of wrong gone knee surgery. He has been facing health issues for the last 3 years and is on wheelchair now.
Shakti Kapoor, who was Kader Khan's co-star in various movies revealed in a conversation with media, "Yes, Kader Khan is now on a wheelchair. It's so so sad to be talking about this and I am trying to reach him since the past few days, but I am not able to get his number. I hope to have it in the next 2-3 days."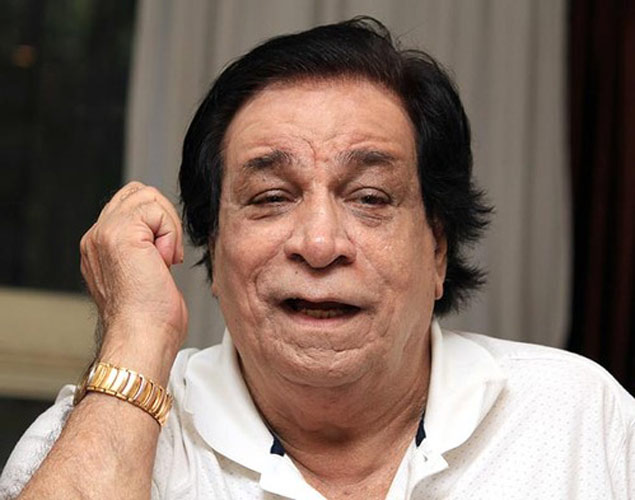 Kader Khan Knee Surgery Gone Wrong, The Actor Is On Wheelchair!!
He further added that Khan's elder son lives in Canada so, he has been taken to Canada for further treatment. "Kader Khan had a knee problem. He got operated but the operation went wrong. I think his wife is accompanying him," he said."
He was last seen at the trailer launch of film Hogya Dimaag Ka Dahi and also told media that he is not happy with thekind of films that has been made nowdays, that he wants to contribute something more valuable. "There has been a difference in the level of writing. As a writer, I feel that I should come back. I'll try my best to bring the earlier zubaan back and people are definitely going to enjoy talking in that zubaan."