Karan Johar Autobiography: Karan Johar has finally spoken about his sexual orientation through his book, titled An Unsuitable Boy. The book documents the life story of the filmmaker. He didn't utter the three words because he thinks people know it anyways, stressing it would not make any difference.
Karan Johar Autobiography: Explosive Confessions from KJo's Life!!
"Everybody knows what my sexual orientation is. I don't need to scream it out. If I need to spell it out, I won't only because I live in a country where I could possibly be jailed for saying this. Which is why I Karan Johar will not say the three words that possibly everybody knows about me."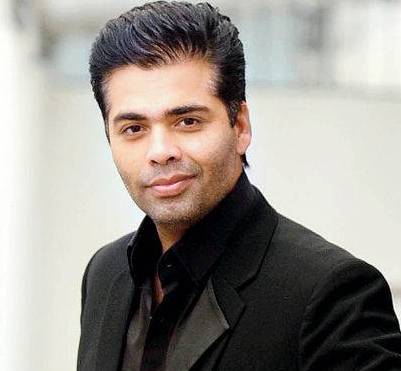 In the book, he wrote that he could not do anything the first time he paid. The second time was a week later, and he was not happy with the experience. Karan wrote, "It just seemed a bit stupid; it seemed fake because obviously the person assigned to please you is going to please you artificially."
End of a twenty-five-year friendship with Kajol
He also spoke about his fallout with Kajol. "I don't have a relationship with Kajol any more. We have had a fallout. Something happened that disturbed me deeply which I will not talk about because it is something that I like to protect and I feel it would not be fair to her or to me. After two-and-a-half decades, Kajol and I don't talk at all,".
What better way to launch a new beginning than with your brother in arm! #AnUnsuitableBoy @karanjohar @iamsrk pic.twitter.com/SGy3Hk4nPL

— Dharma Productions (@DharmaMovies) January 16, 2017
Cold War between Karan Johar and Kareena Kapoor
He wrote,"I offered her Kal Ho Naa Ho, and she asked for the same money that Shah Rukh Khan was getting. I said, 'Sorry'. I was very hurt. I told my father, 'Leave that negotiation room' and I called her. She didn't take my call, and I said, 'We're not taking her.'" He added, "Kareena and I didn't speak to each other for almost a year. For a year, we looked through each other at parties. It was very idiotic." Their cold war only came to an end after nine months, when Kareena heard about Karan's unwell father was and called him.
His Equation with Shahrukh Khan
While the book launch, Shahrukh talked about Karan, his generosity and suggested some other interesting names, 'The Brave Boy'. Karan on equation with him, "If I asked you if you are sleeping with your brother, how will you feel? For me, no matter what ups and downs Shah Rukh and I have been through, he is a father figure, an older brother to me."