Manveer Nitibha Fight: Manveer Gujjar and Nitibha Kaul who created a love angle inside the Bigg Boss house. Cracks started to appear since last week. But yesterday, the two stuck into an abusive fight. And, their fight got so bitter that they completely forgot all those sweet moments that they shared inside the Bigg Boss house.
https://www.instagram.com/p/BPCxi4ZANID/
Manveer Nitibha Fight: All Love Lost Between Manveer and Nitibha!
Manveer being a captain instructed Nitibha and Bani not to use English language while having a conversation. He also advised Nitibha and Bani to stay away from each other. After several reminders, captain Manveer rudely asked Nitibha to speak in Hindi.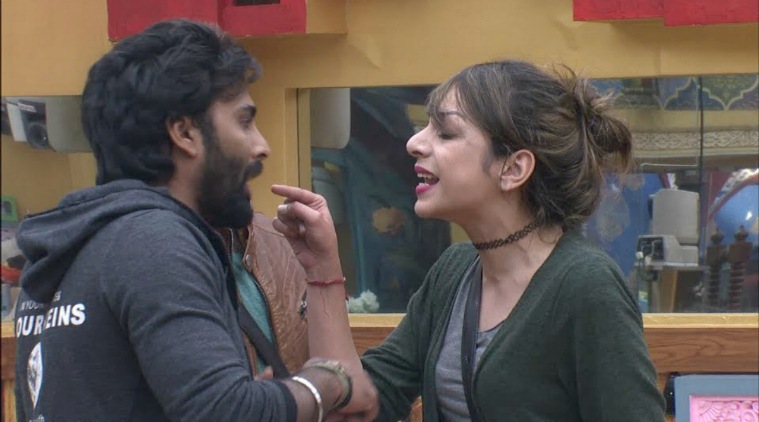 This didn't go down well with Nitibha, who snapped back at Manveer saying, "Tameez se baat karo warna ek chaanta marungi (talk to me with respect or else I will slap you)." Consequently Manveer lost his temper and made some ugly statements, which for sure, he didn't intend to.