Rishi Kapoor Autobiography Khullam Khula: Rishi Kapoor has that I Don't Lie attitude and that's something which differentiates him from any other Bollywood star. When he decided to bare his life in a tell-all autobiography, he actually meant it. The book which has been released now is titled 'Khullam Khulla: Rishi Kapoor Uncensored'.
Rishi Kapoor Autobiography Khullam Khula
Buying awards
In his autobiography, Rishi Kapoor admits that he bought to a popular magazine award for Bobby. He also thought it had upset Amitabh Bachchan cause Amitabh extremely felt that he deserved it for Zanjeer.
Amitabh Bachchan never credit his co-stars
He has never given due credit to the actors who have worked with him. Although, he has always credited his writers and directors, Manmohan Desai, Prakash Mehra, Yash Chopra and Ramesh Sippy. It is also undeniable that his co-stars played a big part in his success. Shashi Kapoor in Deewaar (1975), Rishi Kapoor in Amar Akbar Anthony and Coolie or Vinod Khanna, Shatrughan Sinha and Dharmendra all contributed to the success of his films where they shared credit with him, even if in secondary roles.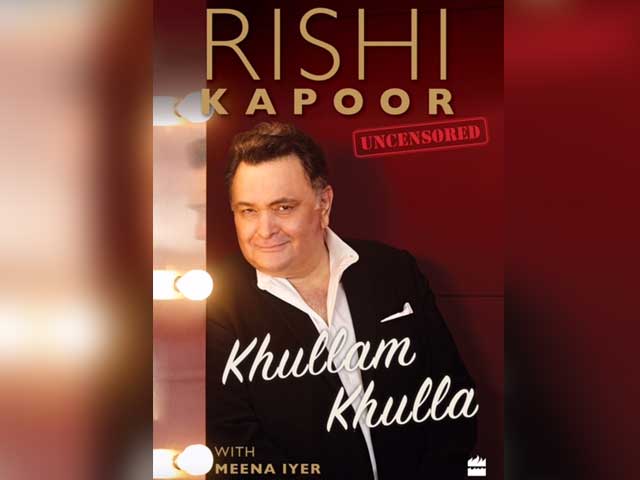 He said even if Shahrukh is the king of Bollywood, Salman, Aamir or Hrithik Roshan would not accept a secondary role. Shatrughan Sinha shone in Kaala Patthar, Vinod Khanna was damn good in Khoon Pasina, Shashi uncle was superb in Kabhi Kabhie. But if they remained unappreciated, it was because they were working at a disadvantage.
Tea with Dawood
He has no filters and unabashedly the most honest person in Bollywood. And you would know when you read the pages where he has mentioned about having tea with Dawood Ibrahim, the dreaded underworld don who at one time jeopardised all filmmakers and actors in Bollywood.
His nasty games against Rajesh Khanna
Rajesh Khanna always wanted to work with Raj Kapoor, but never got the opportunity. For Satyam Shivam Sundaram, Kapoor was just about to cast Rajesh Khanna, Rishi sabotaged his chances and influenced his father not to cast him. The role went to Shashi Kapoor in the end. Incidentally, Rishi cast Khanna in his directorial venture Aa Ab Laut Chalein.